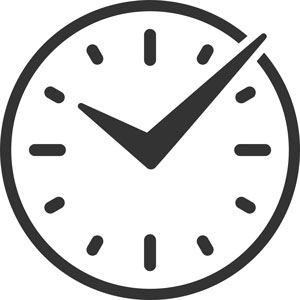 Additional Payroll Clarity Project Support Sessions
If you still have questions or concerns about our transition to positive pay through the Payroll Clarity Project, please join one of our support sessions where you can meet with Payroll Clarity Project team members for assistance. In these sessions, you can have some one-on-one time to address specific concerns or questions about our new positive pay system or get help with logging into and navigating ADP, our new payroll processing system.
We invite you to join one of the following Zoom sessions at the time that best suits you:
A Quick Payroll Clarity Project Web Page Announcement
The link to our Payroll Clarity Project web page is no longer featured in the "Spotlight" section of our For Staff landing page. The link is now included within the All Employees tab of the For Staff page, where icons are organized in alphabetical order. You will find all information that we have communicated about our transition to positive pay archived on our Payroll Clarity Project page.