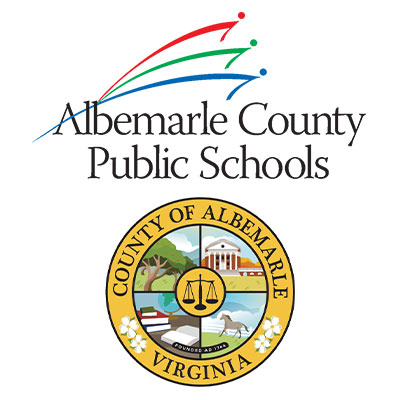 Dear Colleagues:
We hope this message finds you well.
We are reaching out to all of Albemarle County's employees, both local government and school division staff, with a very important message regarding health insurance costs and coverage.
As you are aware, in response to the onset of the pandemic nearly two years ago, national, state, and local emergencies were declared. As part of the CARES Act, employers who provide medical insurance were required to fully cover the costs for the administration of COVID testing and vaccinations for medical plan participants and their families. Both our local government and our school division went even further by providing full coverage of all medical treatment related to COVID-19 for plan participants and their families.
This benefit was offered to ensure that no employee would be prevented from obtaining COVID-19 treatment due to the cost of care.
Although this provision of the CARES Act expired at the end of 2021, through our healthcare reserve fund, our self-insured health plan has continued to fully cover all COVID related medical expenses and treatments for participants and their families, unlike the majority of employers in Virginia and across our country. While self-funding our health insurance program helps to keep premiums as low as possible, our reserve fund has incurred more than $1.6 million in unplanned expenses by fully funding COVID treatments.
After two years, we are in a different environment – there are two FDA-approved vaccines that are proven to be safe and effective, there is evidence that those who are vaccinated are much less likely to be hospitalized for their symptoms and those who are vaccinated are much less likely to become infected. Free vaccination and testing are widely available. Our mitigation measures, with your support, have been effective at reducing the spread of COVID-19 in classrooms, in offices, and in the field.
As a result of these medical advances and with the intent of keeping future health care premiums as affordable as possible for all employees, we will revert to the normal cost sharing model for COVID-19 medical treatment as of April 1. Medical expenses for COVID-19 treatments will be subject to the applicable copays, deductibles, and/or co-insurance costs for health care plan participants and their families. COVID-19 testing and vaccinations will continue to be available to plan participants and their families at no cost. If you have specific questions about your plan, please contact benefits@albemarle.org.
We deeply appreciate your assistance throughout this pandemic in limiting the transmission of COVID-19 among your colleagues in our facilities. Your efforts have created a safer environment for our employees and in our community.
Please stay safe.
Sincerely,