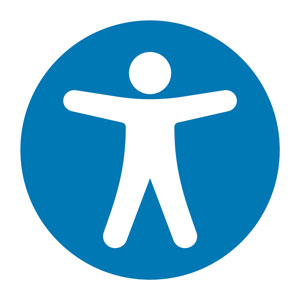 Albemarle County School Board policies are available online through ElectronicSchoolBoard (ESB), the division's paperless meeting system. While policies will continue to be available to stakeholders in PDF format through ESB, the division has recently migrated the content of our policies to our website for translation and accessibility purposes.
Through the School Board Policy page of the ACPS website, students, employees, and members of the public can now access our policies in English or any of six other languages currently featured through our website's translation service, including Arabic, Korean, Nepali, Pashto, Spanish, and Swahili. This transition also ensures that our policies are accessible to the visually impaired or anyone who uses a screen reader to read website content.
Our School Board Policy web page provides visitors with three options for accessing policies:
To view our web content, including school board policies, in a different language, users can select the language of their choice from the drop-down menu in the upper-left corner of any web page. (English is the default in the language switcher tool.) Other accessibility tools are available by clicking on the web accessibility icon (a circular, blue and white 'person' shaped symbol) in the lower-right corner of any web page.