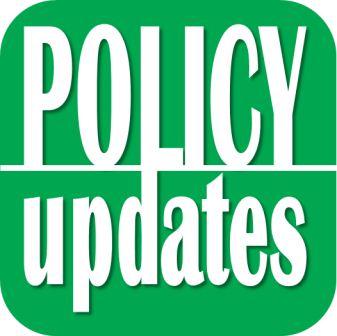 Albemarle County Public Schools has a number of policies that govern our operations in alignment with state code and our division vision, mission and values. Our policies must be reviewed once every five years, though we often review them more frequently due to changes in Virginia Code or the needs of our school system. So far in 2022, we have updated, revised or deleted 51 policies. As part of the review process, we use our Equity Checklist to ensure that our policies are having a positive impact on equity in the school division.
In April, two policies were deleted, including Policy EBA, Masks and Acceptable Face Coverings. Of note, Policy IKB, Homework, was updated to align with Policy IKBA, Grading Policy. Policy JFG, which is about searches and seizures, was updated to align with current practices, including eliminating the option of a strip search. Policy IKFD, Pathways for Attaining Standard Units of Credit, was updated to support the strategic plan goal to increase the number of students who earn credits via alternative pathways.
Also in April, we adopted two new policies: Policy CBG, on the evaluation of the superintendent, and Policy JJAF, Student-Athlete Sudden Cardiac Arrest.
Policies updated in April 2022 include:
EBA, Masks and Acceptable Face Coverings –

DELETED

GA, Employee Relations Between the Board and Its Employees –

DELETED
We will continue to provide monthly policy updates. For any questions related to policies, email Jamie Gellner, Division Program Evaluator.