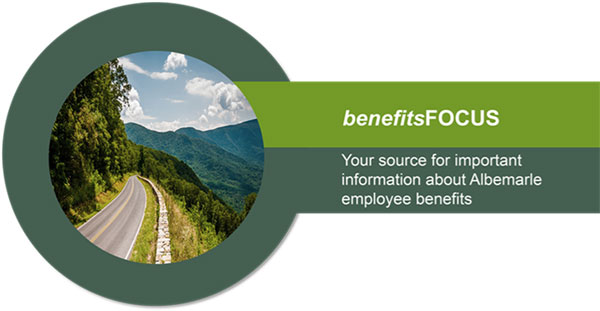 BeWell Albemarle takes pride in the diverse and talented workforce here at ACPS, which is the foundation of our success. We recognize that each one of you brings a unique set of skills, experiences and perspectives to our school division, and we are dedicated to supporting and empowering every member of our team to thrive. Our wellness program provides tools and resources to help you manage stress, improve mental health, and maintain a better work-life balance. Here are some available resources for you to consider:
Anthem Medical Plan Benefits
(free for Anthem medical plan holders and covered family members, unless otherwise noted)
Talk to a registered nurse at any time (seven days a week, 24 hours a day) to receive answers or advice on any immediate care questions for you or your family in more than 150 languages. A nurse can also connect you to other well-being programs that are part of your plan. Log in to visit Anthem's 24/7 NurseLine, or call 866-962-1324.
Access screenings, tools and trackers designed to support the parenting experience—from preconception through pregnancy, delivery, postpartum care, and early childhood. This 24/7 highly-personalized digital resource is available 24/7 through our Sydney Health mobile app. Health coaches, nurses, and lactation services are available, and users also have access to an extensive digital library that covers topics to support diverse families on their path to parenthood, including single parents and same-sex or multicultural couples.
You have the support you need to develop resilience, reduce stress, and practice mindfulness. Digital tools designed according to cognitive behavioral therapy principles will help you identify thoughts and behavior patterns that affect your emotional well-being. Through online programs and personalized coaching, you'll learn effective ways to manage stress, anxiety, depression, substance use, and sleep issues. Add friends or family members as "teammates" to help keep you on track and motivate you! Start building your support team: Log in to Anthem, go to My Health Dashboard, click on Programs, and select Emotional Well-being Resources.
Visit with a doctor, psychiatrist or therapist through live video in the privacy and comfort of your home. Just sign up, log in at your scheduled time, and start your video chat. See a board-certified doctor 24/7 who can send prescriptions if needed, visit a licensed therapist in 4 days or less, or talk with a board-certified psychiatrist within 2 weeks. Note: Your out-of-pocket cost will vary according to your plan. To access LiveHealth Online through Anthem's website: Log in to Anthem, go to My Health Dashboard, and click on Programs.
Visit Anthem's Special Offers and Discounts page often to access perks and discounts with Anthem's partners, such as Fitbit and Garmin wellness devices and more! Access discounts: Log in to Anthem, go to Care, and click on Discounts.
Anthem health guides work with health care professionals to connect you with the right benefits and programs to meet your needs. They can also help you stay on top of appointments, let you know if you can save money on your prescription drugs, help you compare costs for services, and much more. Connect to an Anthem health guide through the Sydney Health mobile app or log in to Anthem, go to Support, and click on Contact Us & Live Chat.
Employee Assistance Program (EAP)
Sometimes, life presents challenges that can affect your work and overall happiness. GuidanceResources, our employee assistance program, provides access to services like confidential counseling and support to help you navigate difficult situations, whether they're personal or professional. Did you know: You get eight counseling sessions at no cost to help you get established with a provider—and so do members of your household!
BeWell Albemarle
The mission of BeWell Albemarle is to promote a culture of good health through education, wellness activities, and self-improvement. Visit our website to access resources related to physical, mental, financial and occupational wellness, including discount codes for local health and fitness centers, EAP and grief resources, and much more!
If you have any questions or suggestions on how BeWell Albemarle can better support you, please reach out! Email us at bewell@k12albemarle.org or call 434-296-5827. Together, we will continue to make ACPS a place where each individual thrives. Thank you for your dedication and hard work. Wishing you continued health and wellness!
Stay tuned! Next week in the Compass, we'll talk about our upcoming Open Enrollment window and what you can look forward to next year related to benefits.