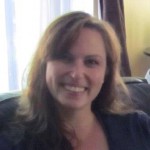 Dear Colleagues:
I am very pleased to announce the appointment of Charlene "Charlie" Price as our new Assistant Director of Strategic Planning and Organizational Improvement. Ms. Price succeeds Melissa Anderson, and her start date will be this Tuesday, October 8.
In her new role, Ms. Price will be responsible for the management of our strategic planning process, including contributing to the development of strategies to best achieve our plan and the charting of progress towards meeting our goal and objectives on time. Ms. Price also will lead our Quality Council in the implementation of best practices and continuous improvement throughout our division and she will assist in the design and delivery of leadership development opportunities.
Ms. Price brings more than 20 years of highly relevant experience to Albemarle County Public Schools, including serving as an engineering officer for the U.S. Coast Guard, a senior project manager and engineering program manager for Northrop Grumman, and as director of manufacturing and test for NIITEK here in Charlottesville.
Ms. Price received an MBA from Loyola College of Maryland and has a Bachelor of Science degree in Naval Architecture & Marine Engineering from the U.S. Coast Guard Academy. She also holds a Six Sigma Green Belt.
Please join me in welcoming Ms. Price to our leadership team.
Matt Haas
Matthew S. Haas, Ed.D.
Assistant Superintendent for Organizational & Human Resource Leadership