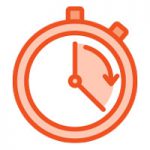 The Kronos Implementation Team has determined that additional time is needed to ensure that our new time and attendance system will provide the best user experience for our employees. Rather than move forward with implementation in July, we are postponing implementation until mid-October.
This extension will allow for greater accuracy with system configuration and testing, communication, policy finalization, and training. Training for all employees will be available through self-paced training modules, and practice labs will open beginning September 16.
---
Please stay tuned to the Compass for Kronos implementation updates. For project details, you can visit the Time & Attendance System Project web page hosted by Albemarle County Human Resources through their Employee Resources website. You also may email questions to time@albemarle.org.