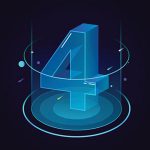 In preparation for a possible decision to transition to Stage 4 of our Return to School plan, the departments of Instruction and Technology collaborated to create a set of resources for teachers. In addition to these resources, we encourage teachers to reach out to your school's assigned Instructional Coaches and Learning Technology Integrator to support thinking through instructional needs and approaches.
We will schedule a series of Zoom sessions to explore these topics and resources once the School Board has set a date for transitioning to Stage 4. Please email Jenn Sublette or Gene Osborn with any questions.
Resources for Secondary Teachers
The ACPS Schoology: Professional Development course now includes a folder with resources for planning for hybrid instruction with easy-to-use set-up guides organized by instructional strategy. PD resources from our summer and pre-service sessions also are available in this course.
Resources for Elementary Teaching Teams
While the setup for how classes will be structured during Stage 4 varies across and within schools, we have put together an overview of resources for each grade to support those who have not worked with programs such as Math Investigations and Being a Reader and for those who are forming new partnerships: