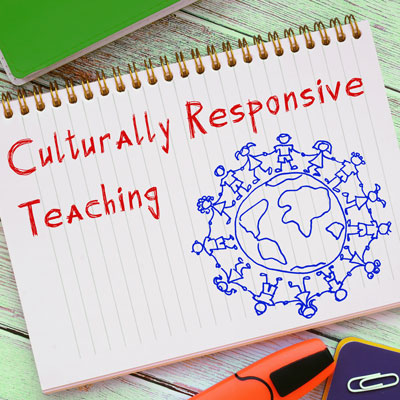 Our popular Culturally Responsive Teaching and The Brain book study series is a five-session Zoom course. Participants process the entire text through small group discussions and ongoing classroom strategy application. Our next series will take place in January and February as follows:
Elementary | five consecutive Tuesdays, January 11 – February 8 | 3 to 4:15 p.m.
Elementary & Secondary | five consecutive Thursdays, January 13 – February 10 | 4:45 to 6:15 p.m.
Interested? Visit the ACPS Professional Development site for course details and a link to register. Please sign up by January 5, 2022. Registrants will receive Zoom details and course materials in an email on January 7.
If you would like a Culturally Responsive Teaching and The Brain book for this division course, please contact Lauren Price as soon as possible. If you have questions, please contact Leslie Wills-Taylor, ACPS Equity Education Specialist.