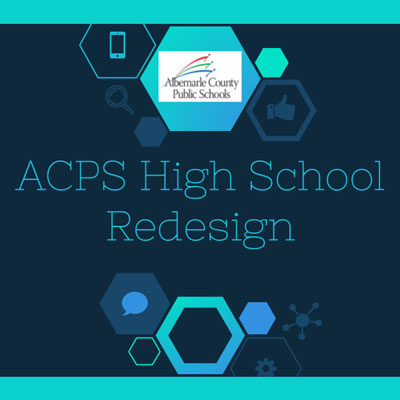 In the fall of 2023, ACPS will launch new Career Learning Communities for high school students. As part of the strategic plan, ACPS will increase student engagement in their own learning, in the school culture, and in student governance. One strategy for this objective includes the development of learning pathways that align with Virginia's Career Clusters.
The division is now looking for secondary teachers to develop Career Plans of Study for each Career Learning Community this spring. Then, over the summer, teachers will work to develop curriculum frameworks for the courses that students will participate in during their first year in a Learning Community. If you are interested in designing Career Learning Communities, please complete the Career Learning Communities Interest Form by noon on February 11.
To learn more about the Career Learning Communities, please visit our High School Redesign web page.