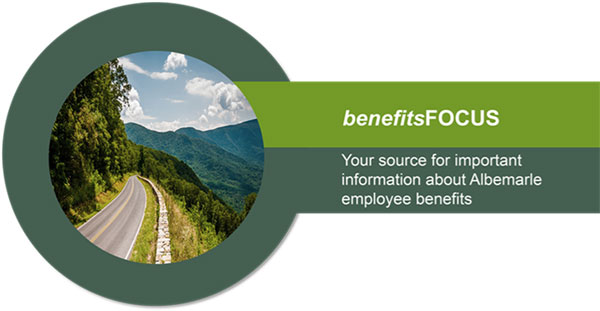 Did you know… preventive health measures and screenings can prevent 85% of illness and disease, and are often covered at no cost to you? BeWell Albemarle understands that maintaining good health can sometimes be challenging, but remember: Every small step you take toward preventive care can have a positive impact on your well-being. We value your health and support you in prioritizing it! Here are some key measures and resources available for you to consider:
Regular Health Checkups
Schedule, prepare for, and attend routine health checkups with your healthcare provider. You can often get preventive services at no cost to you, and many services, like vaccines and screenings, are required to be covered under the Affordable Care Act (ACA). Early detection of health issues is often key to effective treatment, since it's often easier to treat disease in an early stage.
The digital anthem network at anthem.com is more than just a website! Log in to access your benefits and find in-network providers, hospitals, and other healthcare professionals. (This will save you money!) You can get cost estimates for medical procedures and review the performance and safety ratings of doctors.
Don't forget about those pearly whites! Your dental and gum health matters, too! Take advantage of Anthem's Oral Health Risk tool to get a sense of your overall dental health and learn about preventive oral care measures.
Keep an eye on your vision health! Eye exams at every age and life stage can help keep your vision strong. For tips on how to protect your vision and access care, check out these vision health guidelines from the CDC.
Screenings & Tests
Depending on your age, sexual orientation or gender identity, and medical history, you may need to be screened for certain types of cancer, diabetes, mental health conditions, and high blood pressure or cholesterol levels, and more. A screening could be a blood test, a medical procedure, or a list of questions and further conversation with your medical provider.
Use Anthem's Preventive Care tool to get a list of services recommended for your current stage of life.
This November 6 at Making Connections, we will host our first Wellness Fair with a preventive cancer care focus! The fair will feature on-site vendors and agencies that specialize in colorectal and gut health, skin health, and well-woman and mammography care. We will offer one-on-one, personalized opportunities with UVA navigators (care coordinators) to review general cancer screening checklists and connect you to resources. Plus, our Anthem partners will be available to help with any insurance-specific questions.
Vaccinations
Vaccinations are not just for kids! Ensure you are up-to-date with recommended vaccinations to protect yourself and others. We are partnering with Giant again this year to provide on-site vaccination clinics at each ACPS location! The clinic schedule, list of available immunizations, and further instructions will be shared soon through the Compass and on our BeWell Albemarle site!
Pharmacy Benefits
Getting the right preventive care services can help you manage your health conditions and stay healthy. Under the ACA, pharmacy benefits must cover certain categories of preventive care drugs and products at 100%. That means that you don't have to pay a share of the cost—no copay, deductible, or percentage of the cost (coinsurance).
Visit Anthem's Drug List Search and view the Preventive ACA Drug List Flier for Virginia for a complete, up-to-date list of drugs available at no cost and guidance on how to obtain them. This includes medications that assist with heart health, diabetes control, smoking cessation, contraceptives, and much more!
Thank you for being an essential part of our important community, and for taking proactive steps to ensure your health and the health of those around you.
Stay tuned! Next week in the Compass, we'll highlight wellness resources available to support you and your loved ones on your healthy living journey! Wishing you continued health and wellness!