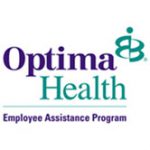 Hello ACPS employees,
Included below are resources from Optima, our Employee Assistance Plan (EAP) provider. In addition to their crisis line and in-person counseling, Optima offers distance counseling where you can talk with a counselor using a smartphone or computer with video capability rather than making an office appointment.
Also, we are offering two webinars for Albemarle County employees on Coping with Traumatic Events: Emotional and Psychological Safety in the Wake of Tragedy. Sessions will be facilitated by one of our EAP clinicians on Monday, June 10, at 12 p.m. and 4 p.m. EDT. Please join us using the links below.
Please reach out if you need help or support throughout this time.
Lorna Gerome
Director of Human Resources
---
Often in the immediacy of traumatic events like we experienced Friday in the City of Virginia Beach, many people find themselves struggling to regain a sense of normalcy. It is not uncommon that the full impact of the event strikes them days or even weeks later. This can add extra stress to workers whose daily challenges test their resiliency on a regular basis. As we all heal, it is important that we pay attention to the signs of stress to aid the recovery process.

Please take this time to take care of yourselves and each other. Should you feel the need to speak to someone about this event, or are concerned about a coworker or workgroup, do not hesitate to reach out to our EAP service. In addition to licensed clinicians, Optima EAP has providers specifically trained in dealing with critical incidents and the impact they have on the workplace. This free and confidential service is a simple phone call away at 757-363-6777 or 800-899-8174.
To join the webinars on Coping with Traumatic Events: Emotional and Psychological Safety in the Wake of Tragedy, use the links below:
Monday, June 10, 2019
Time: 12:00 PM Eastern Time
Join Zoom Meeting: https://zoom.us/j/257253660
One tap mobile: +16468769923,,257253660#
Dial by your location: +1 646-876-9923
Meeting ID: 257 253 660
Monday, June 10, 2019
Time: 4:00 PM Eastern Time
Join Zoom Meeting: https://zoom.us/j/516826781
One tap mobile: +16468769923,,516826781#
Dial by your location: +1 646-876-9923
Meeting ID: 516 826 781
Please also refer to our website for additional resources: