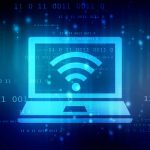 The Department of Technology is working to support you and your students by making sure each family has a stable, reliable internet connection that is capable of streaming video and can be used for a sustained period of time. We will support each school as they work on a case-by-case basis to determine the best solution for each family's internet connection need(s) based on several factors, including financial need and service area location.
Currently, we have the following Internet Access Options for students and families who do not currently have internet, or adequate internet:
Comcast Internet Service
We have entered into a contract with Comcast to provide Internet Essentials by Comcast/Xfinity to families that meet the qualification criteria. The school division will be billed directly for any family that uses this service. We will work with each school to determine if this is the best solution for those who qualify based on financial need.
Wi-Fi Hotspots
We also will provide Kajeet hotspots again this fall for families that have no internet or limited internet access where we are confident that it can improve their internet experience.
Additional Internet Access Options
Extended ACPS Internet Wi-Fi access in ALL school parking lots
Internet Wi-Fi access in the Yancey School Community Center parking lot
Internet Wi-Fi access in the Northside Library parking lot
The county also is pursuing internet access at Greenwood Community Center.
Please note: All student internet browsing on ACPS devices will continue to be filtered per federal requirements. Personal devices can connect to the "ACPS-Public" network, while school-issued laptops should connect to the "ACPS" network.