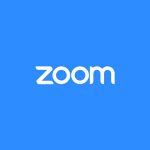 Wednesday, January 13, 2021 | 4:30 to 6 p.m. | Zoom
Attention Teachers: If you're planning to participate in today's focus group conversation from 4:30 to 6 p.m. regarding the future response of ACPS to COVID-19 and the impact of COVID-19 on student learning and social-emotional well-being and development, please click here to join at 4:30 this afternoon.
Please remember that today's conversation is limited to 300 participants. It is possible that not everyone who would like to participate will be able to join.
Thank you to the many of you who volunteered in advance to participate. We will start by allowing those on the list provided by principals to join the meeting. We will then admit participants from the waiting room on a first come, first served basis.
For more information about today's focus group meeting, please see the Superintendent's "Save the Date" announcement.