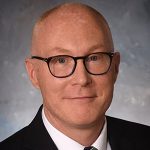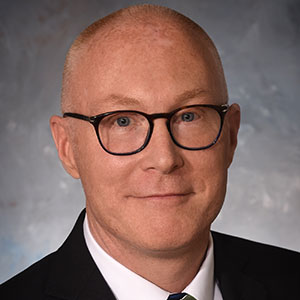 Dear Colleagues:
Working with the health department, I have closely been tracking the virus transmission data in our school community. Like many of you, I have become increasingly concerned about recent increases in the case incidence rate and the percentage of positive COVID-19 tests in our county as reported by our health department and the Centers for Disease Control and Prevention (CDC). Since the holidays, increases in these two measures signify increases in the spread of the COVID-19 virus in our county.
We previously announced that I would be making a recommendation to our School Board during tomorrow evening's Board meeting on whether we should expand the number of students who would be invited into our schools (Stage 4) for our next marking period, which begins on February 1. While schools remain among the safest places in our community in helping to prevent the spread of the virus, given what is occurring around us, now is not the time to be recommending that we continue with or increase the thousands of students now receiving their instruction face-to-face.
Our safest course is to return to Stage 1, all-virtual instruction. This change will take effect next Tuesday, January 19, and it will be in place for a minimum of two weeks, until at least February 1. (Monday, January 18, is Martin Luther King, Jr. Day, a staff and student holiday.)
The uncertain and highly volatile nature of this illness requires us to be instantly flexible and proactive in our decision-making. I no longer will be making recommendations tied to marking periods. I will continue to rely upon the health data in our county, the advice of our health department, and the views of our parents and employees to determine when a change in our instructional plans should be recommended to our School Board. This will allow us to expand face-to-face instruction based upon the most current input and data rather than waiting until the next mid-quarter School Board meeting to make a decision about the next marking period.
Beginning on Wednesday, January 27, and continuing each Wednesday that we remain virtual, the school division will announce the instructional stage we will be in for the following week. Details on our various instructional stages can be found on our Stages of Returning web page.
I recognize the challenges—academic, social and emotional—presented by all-virtual instruction to our students and their families. I also recognize the heroic efforts of our exceptionally talented and dedicated staff in serving the needs of our students and families. Each day we are improving the quality of virtual learning.
I want to thank our parents and staff for their continuing and faithful support of our mitigation strategies and practices, and I want to express my appreciation to the health department for their guidance and support as we move toward a vaccination program that will add to the effectiveness of our health protection strategies and practices.
Please stay safe.
Respectfully,
Dr. Matthew Haas
Superintendent