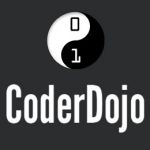 The CoderDojo Teacher Interest Form for Summer 2021 is now open! Interested teachers should complete this brief form by May 21. Participating teachers will receive $350 and 20 recertification points per week.
CoderDojo is a summer coding camp that provides ACPS elementary students with opportunities for creativity, innovation and fun. As a part of our Summer Recovery program, CoderDojo will take place from 11:30 a.m. to 4 p.m. each week in July at various locations throughout the county. Teachers may sign up for individual weeks or the entire month.
Orientation will be hosted for all teacher participants on July 1 and 2. More information will be available soon.
Please note: Completing the CoderDojo Teacher Interest Form does not signify your commitment to participate in the program. 
If you have questions about this opportunity, please reach out to Gene Osborn.