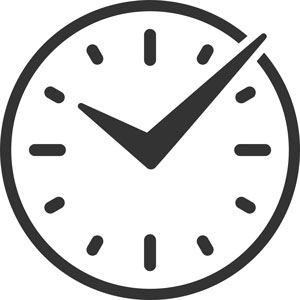 If you have not yet registered for ADP, please do so by this Friday, January 14. As a reminder, ADP is our new payroll system that is being implemented this month. Last week, you were sent an email from County_of_Albemarle.HR@adp.com containing a unique-to-you registration code that you will need to provide to create your account with ADP. If you received multiple emails from this address, please use the code in the most recent email.
Please be sure to review all of your information as you register to ensure that it is correct. A step-by-step guide to registering for and logging into the ADP portal can be found on our Payroll Clarity Project website under the ADP Registration Assistance header.
If you need assistance becoming familiar with the ADP portal, please take a look at these slides detailing the different features of the new site.
Kronos Assistance
Don't forget that approval of timecards now needs to take place at the end of the last workday of your week for all employees. If you would like to review the information the Payroll Clarity Project team sent out about changes to Kronos, please review the December 17 Compass post: Changes Coming to Kronos.
Question & Answer Sessions
Do you have questions or do you need assistance with registering for ADP or making adjustments? The Payroll Clarity Project team will be working with Albemarle County to host a series of Zoom meetings to answer questions about the registration and adjustment processes.
During these meetings, members of the Payroll Clarity Project will be on hand to answer any questions you have regarding Payroll Clarity or to assist you with ADP registration. Please join us on one of the following dates:
UVA Community Credit Union Savings Offer
Good news! All ACPS employees now qualify for a savings plan from the UVA Community Credit Union. You can use this savings plan along with the budgeting resources provided by the UVA Community Credit Union to save for gaps during the summer or to build a fund for a rainy day. See this UVA Community Credit Union Flyer for more information on the savings plan, as well as instructions on how to become a member of the credit union and how to create a savings account. (This flyer is also available in Spanish and Nepali.)
For more information on this offer, please contact the UVA Community Credit Union.