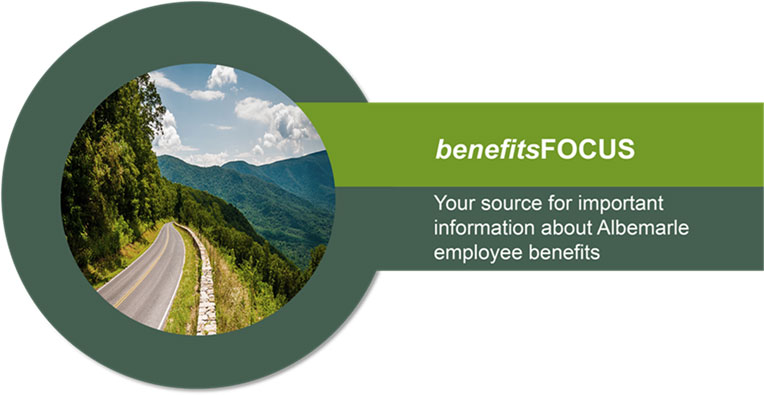 What's the BIG news?
You made it! It's almost the end of the school year, and whether this is your last year with us or you're returning for the 2022-23 school year, there are a few things we want you to remember about benefits and pay before you head off for summer break.
What should I remember?
If you're a full-time 10- or 11-month employee who is reported to VRS (the Virginia Retirement System) and receives summer paychecks, June is the last month of the school year that we deduct VRS contributions from your pay. (Don't worry, you still get VRS service credit for July/August!) This means that your July and August paychecks will not have deductions for your VRS contributions. September pay will have contributions deducted for the 2022-23 school year if you are VRS-eligible upon returning next year.
REALLY IMPORTANT: If you make changes to your direct deposit information over the summer, please be aware that it may take 1-2 payrolls (depending on when you submit your change request) before you will see the requested change. Until the prenote process for your new direct deposit information is complete, you will receive paper checks. These checks will be mailed to your home directly from ADP. So…
ALSO REALLY IMPORTANT: Please keep your mailing address/phone number up to date! If you need to edit your contact info, please visit the ADP Employee Portal. Need help? Here are instructions for changing your contact info in ADP.
Leaving us at the end of the school year?
If you are leaving us at the end of the school year, please take a minute to log in to your ADP account to review your mailing address, verify that your personal (not k12) email address is in the system, and make updates as necessary.
A few other important things to know if you're NOT returning for the 2022-23 school year:
If you are a 10- or 11-month exempt employee who receives checks over the summer months, your last pay will occur on July 22 (11-month employees) or August 19 (10-month employees).
If you are a 10- or 11-month non-exempt employee, you will receive your last check of this school year on June 24. (Those who work beyond June 17 will be paid in accordance with the pay schedules.)
If you are a 10-month employee on our medical or dental coverage, your coverage on our plan(s) will terminate on August 31; coverage for 11-month employees will end on July 31; and coverage for 12-month employees leaving in June will end on June 30. (If your medical/dental coverage is ending, you'll receive a COBRA packet from our administrator, NueSynergy.)
Returning next year?
Our annual benefits Open Enrollment window is held in November, and Psst! There will be a BIG CHANGE to how you will make your Open Enrollment elections in the fall! We'll tell you all about it when you return for the 2022-23 school year!
We'll be rolling out some NEW voluntary retirement savings programs in the fall that will offer you:

Improved, streamlined investment options to help you easily choose plans that meet your needs and values to help you reach your retirement goals;
Lower, more transparent fees;
24/7 online account access;
Portability; and
Knowledgeable, dedicated and responsive customer service representatives (and NO commissioned sales)!
What if I have questions?
Questions about your pay? Please contact your supervisor first before contacting Human Resources.
Questions about direct deposit changes, payroll schedules, or changing tax withholding? Please visit the Payroll site for lots of great payroll information! If you need to contact payroll, please email ACVAPayroll@albemarle.org
Questions about your benefits or benefits deductions? Please contact benefits@k12albemarle.org.
General HR questions? Please contact hr@k12albemarle.org.
---
For more information about your employee benefits, our web pages are always available.